Clients
Commercial
"Congratulations to everyone - very exciting to have our 500th service station open."
Martyn Roberts – General Manager – Petrol, Woolworths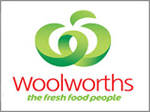 "Congratulations on the successful completion of the Jordan Springs project. This was a fantastic result for Fabcot / Woolworths and was, more importantly, a very enjoyable project to work on. Thank you for your hard work, professionalism and dedication in helping us achieve this great outcome. We look forward to continuing our relationship on future projects".
Trevor Lee, Senior Project Manager, Fabcot (Woolworths)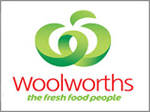 "We are happy to say that the work was carried with full professionalism, on time and within budget".
Ashish Jain, Director, Silicon Memory Technologies.
"The finished result was of a very high standard which is required within our high profile store, … work was delivered on budget and 2 days before schedule"
Simon Davies, Group Operations Manager, Sony Style / Sony Australia.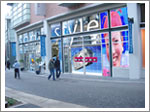 " … it is a pleasure to have a building completed ahead of schedule, thank you".
Michael Harvey, Chief Executive, Fox Studios Australia.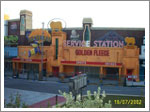 "Projectvision … have a sound understanding of construction and the ability to accurately value the construction works at tender… successfully constructed and completed with sound building practice"
Stefan Perumal, Perumal Pedavoli Architects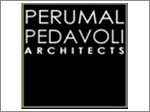 "Projectvision took the very difficult task of converting what was a debilitated restaurant icon into a stylish new location … were honest, reliable & good to their word. Projectvision were very good in quickly communicating and acting promptly to resolve the problems".
Mark Pullen, Proprietor - Cube Cafe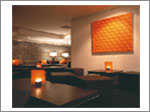 "We are delighted with the outcome … A key aspect was the degree of personal commitment that Projectvision brought to the project. Our relationship with the company throughout was excellent and any issues were resolved quickly through mutual discussion".
Kalpana & Suresh Rao, Palace Road, Baulkham Hill.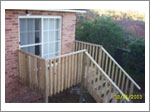 "Projectvision exhibited clarity and accuracy in determining architectural intent, project cost (estimated & progress), programming & other project parameters".
Christian Farrell, Principle Architect, 4d Architecture & Design.

"Projectvision always used quality construction materials from reliable suppliers and never compromised on the quality of the construction … our house was built within the committed timeframe and on budget".
Sunil & Lakshmi Theertham, Essex Street, Epping.

Residential
Housing NSW – 78-82 The Kingsway, Barrack Heights – 2010

Housing NSW – 1-5 Chapman Avenue, Mount Warrigal – 2010

375-377 Victoria Road Rydalmere – Ongoing

47 Wansey Street Randwick – 2006

71-73 Essex Street, Epping – 2002

10 Pindari Avenue, St. Ives – 2003

53 Highgate Street, Strathfield – Ongoing

We have delivered over 20 private residences in NSW